by Scott Fisher, Given at the 2013 Fall Annual Banquet
So for those of you who have been a part of this organization for a while… what is your opinion on what was more difficult to endure and survive?  The challenge of the first encounter… the winter of 1621… or the process of becoming a member of this Society?  Like I told the folks in Plymouth, I am so sorry that some of my people didn't marry!  That means NO certificates!  Honest!  Yes… I know what that makes me!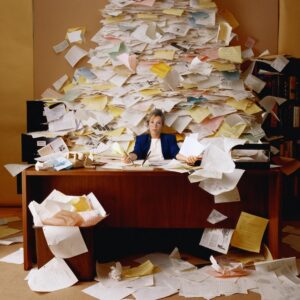 It is exciting to be among so many people who actually survived the application process.  And thanks to Greg and Priscilla for their willingness to help me get off the boat and into safe harbor.
Andria tells me that everyone here calls each other cousin, and I can't help but think that even within a society like this, some cousins are just a tad higher up the food chain than others.  Who are the Governor Bradford people here tonight?  See—they know who they are.  I'm a Howland descendant. Any others here?  There had to be—you know, with ten kids who lived to marry and have kids of their own… creating 88 grandchildren. I'm wondering just when old John had time to hunt for migratory birds?
Can the rest of you even imagine a world without us Howland folk?  It almost happened, as you probably know.  10th Great Grandpa Howland came THIS CLOSE to really messing it up for all of us.  I remember how, after I learned about my line to the Howlands, reading Nathaniel Philbrick's book, "Mayflower."  Anyway, Philbrick practically calls John Howland a knucklehead in his first reference to him.
Here's what he wrote:
 In the fall of 1620, the Mayflowers ability to steady herself in a gale produced a most deceptive transquillity for a young indentured servant named John Howland.  As the Mayflower lay ahull, Howland apparently grew restless down below.  He saw no reason why he could not venture out of the fetid depths of the 'tween decks for just a moment.  After more than a month as a passenger ship, the Mayflower was no longer a sweet ship, and Howland wanted some air.  So he climbed a ladder to one of the hatches and stepped onto the deck.

He quickly discovered that the deck of a tempest tossed ship was no place for a landsman.  The Mayflower lurched suddenly to leeward.  Howland staggered to the ship's rail and tumbled into the sea.  THAT SHOULD HAVE BEEN THE END OF HIM.  But dangling over the side and trailing behind the ship was the topsail halyard, the rope used to raise and lower the upper sail.  Howland was in his mid-twenties and strong, and when his hand found the halyard, he gripped the rope with such feral desperation that even though he was pulled down more than ten feet below the ocean's surface, he never let go.  Several sailors took up the halyard and hauled Howland back in, finally snagging him with a boat hook and dragging him up onto the deck.
As a family history nut, I've come to believe that knowing things like this really help us to understand ourselves.  When I was six back in 1961, my parents were taking me out from my home state of Connecticut to visit my mother's parents in Oregon.  (By the way, any other real New Englanders here tonight?)  Anyway, as we flew west, the props roaring every inch of the way, I received permission from my mother to go to the other end of the ship to the little aviator's room where I spent the next hour.  Not because the airplane food was so bad even then, causing my system to improperly function, but because I was unable to figure out how the latch on the other side of the door functioned so I could resume the process of annoying the adult passengers around me.   As I do today.  I missed Indiana, Illinois, Iowa, and Nebraska.  Unfortunately, the stewardess (as they called them then) did not have an aeronautical version of a boat hook to get me out.  But she did have a can opener… an appropriate name in this case… and she was able to leverage the latch to its full and upright position.  As a result, today I have four children and three… well, now FOUR grandchildren…. as of Saturday.  That's why my wife, Julie, is not here tonight.  She's in Nebraska!  So all this goes to show, even though John Howland is only one of 4,096 10th great grandparents, his tendencies fell in a direct line to me.
I'm hoping that isn't the case for you Billington descendants.  You know what I'm talking about.  You don't want those tendencies.
I've been a family history researcher for over thirty-two years, and a broadcaster for over forty, and I can honestly say, pursuit of ancestors has resulted in some of the most remarkable experiences in my life, which is why I started Extreme Genes, Family History Radio.
I only learned that I was a Mayflower descendant less than two years ago—on Christmas Eve 2011.  What a Christmas gift to discover that little ditty!   I had had a breakthrough with an enormously stubborn third great grandfather just the month before that led to this.  He was not one of the unmarrieds… but he was a thief.  Greg, I don't think I mentioned that in the application… are we still okay?   Anyway, from him I found a new Revolutionary soldier, (he looked better than that)  who tied back to the Gorham family.  I recognized the name from the Philbrick book, so that's when I knew before I even got there what the end result would be.
Philbrick's book had come to us five years earlier… it was a Christmas gift from a friend in 2006, I couldn't have been more pleased, and I immediately went about reading it again.  If you haven't read it… !
It astounded me to learn that only 51 of the 102 passengers survived the first winter, and 47 of them have descendants today (26 heads of family).  47!  That's about how many people live in my cul-de-sac!
The dating prospects had to be pretty limited!  You can imagine the conversation among the men at their socials… oh, please don't let me end up with that Standish girl.  Her dad….!!!!
And yet, from the Plymouth cul-de-sac, there are some ten million of us descendants, most of whom don't even know  it!
Groucho Marx once said he would never join a club that would have him as a member.  With that in mind, I am now in full disclosure mode, I thought I'd just tell you everything so it doesn't come out in small drips.
I had to include this article I'm about to show you in my application to explain the complications of my line to the Mayflower, so if it upsets you that I'm "in" now, you really need to blame Plymouth.  Or Greg and Priscilla.  As a team.  Or Gordon Walker, who briefly worked with my wife and suggested I grab my oversized belt buckle and join you all.
I share this stuff with you tonight because I believe family history research not only teaches us lessons from the valiant souls in our past, but also from the troubled and entertaining characters as well!  The ones who get in trouble to whatever degree—they're also the ones who tend to leave the most records.
My Mayflower connection in the third generation back was my great grandmother Fisher.  I could never figure out why I could not find her marriage record.  Until this came along.  This is an 1893 New York Herald story, now digitized, that explained the whole thing.  And then some.
ANDREW FISHER'S RIVAL WIDOWS

_____________

One Was Recognized by His Will, Which the Other now Seeks to Break

_____________

CLAIMS FROM A THIRD SOURCE.

_____________

By His First Marriage He is Said to Have Left an Only Daughter, Who

Has Come Forward

_____________

SHE OPPOSES THE WIDOWS.

_____________

Mrs. Sarah Fisher Knew About Mrs.

Jane Fisher During the Old

Man's Lifetime.

_____________

LAWYERS CONFER TO-DAY.

_____________
Mr. Fisher was an old and respected coffee merchant and one of the owners of the Hudson Mills at No. 182 Cherry street. He died in Phoenicia in the Catskill Mountains, on June 18, at the age of about sixty years.
By the terms of his will, which was made in 1886, he divided all his property, real and personal, into three equal portions. One of these he left to Jane Fisher, whom he described as his wife."  It also names his two sons—my grandfather included.  "There was no provision for anybody else—not even for the young woman who was living in the Phoenicia Hotel, where Mr. Fisher died, and who claimed to be Mrs. Fisher. She did not intend, however, to sit idly by and to allow the executors to have the will probated without making her claims known.  She engaged Attorney Alexander Finelite, of No. 11 Chambers street, and he promptly filed a notice of appearance and objection to the probate."
"This claimant was formerly known as Sarah Wald. She was living at No. 121 Henry street before she started for Phoenicia on June 1. She admits that Mr. Fisher did not live with her all the time, but she declares that he made his headquarters in her house, and that he became her husband through a common law contract. She says she was only seventeen when she changed her name to Sarah Fisher. She has a baby named Myrtle Fisher, now about five years old. After Mr. Fisher's death she brought the old man's body to this city for burial.
"Another claim for a portion of the estate is made by a woman about twenty-nine years old who lives in Harlem, who says she is Mr. Fisher's daughter by his first and she believes his only legitimate marriage. Her contention is that neither the woman called in the will Jane Fisher nor the contestant who styles herself Sarah Fisher was ever legally married to her father. They in their turn deny that she was related to Mr. Fisher by any tie of blood."
"All agree that Mr. Fisher was married before he met Jane Moore, whom he recognized as his wife by his will, and that she, too, had a husband. It is also certain that Mrs. Fisher No. 1 died and that at one time he recognized the second contestant as his daughter. He subsequently quarreled with her, however, and cast her off-on account of her misconduct he said."
"Mrs. Fisher No. 2—the former Mrs. Moore-was not bound to Mr. Fisher by any religious ceremony, according to the lawyers who oppose her claim, and was not in a position to legally become his wife under the common law contract on account of her former matrimonial entanglement. It is solemnly asserted that her first husband is still alive and a resident of Brooklyn. This her friends deny. He is dead, they say-he must be dead, as she has not heard of him or from him for twenty years.
"Mrs. Jane Fisher admits that Sarah Wald had a claim upon Mr. Fisher and that he was the father of her baby. That he ever recognized her as his wife is, however, disputed. He freely admitted to Mrs. Jane Fisher that he had wronged Sarah and was paying for her board to avoid possible trouble."
He had told Mrs. Jane Fisher and also his bookkeeper that he intended to make some provision for Sarah in his will. He died suddenly, however, without having carried out this intention, although he had recently given her $1,000.
Now try explaining all that to the folks in Plymouth without documentation!  Good thing that four New York City papers—especially this one—published all the juicy details.
Obviously great grandmother Jane and great grandfather Andrew never married, since she already had that pesky marital agreement with some other guy.  Because of that, I tend to call Sarah Wald the "other, other woman."
Researching her made for a fascinating side journey as well.  This was her pocket watch, by the way.  Given to her by my great grandfather.  Pretty nice for a 25 year old, right?  Open it up… guess who's inside?  Yup!  Her 57 year old whatever-he-is!  I first saw this six or seven weeks ago on an east coast trip where my wife and I spent the day with the grandson of that little baby that was mentioned in the article.  He has the watch, but was unaware of the photo inside.  Yup… everytime Sarah opened the watch, Andrew was staring back up at her.
This is very cleansing to share this all with you.  So I hope you don't mind me sharing a little more about Andrew.  Andrew was a coffee and spice merchant, an associate with Tammany Hall. Yes, he was in politics, but also a New York volunteer fireman.  Check this out!  This was taken in 1887.  At the time I found it three years ago, I had no photos of the man.  When digitized newspapers revealed to me that he was a member of the Veteran Firemen's Association of New York City… a club for the former volunteers pre-1865… I really dug in on the research.  I learned that this group, in 1887, decided to take an excursion from New York to San Francisco and back by train, along with their own military marching band.  They stopped in all the major cities along the way, parading with the local firemen who hosted and celebrated them in each town.  Yes, they even stopped in Salt Lake City.  The pulled their 1838 Philadelphia model pumper from a special train car and pulled it along as they marched down Main Street.  They even took a side trip out to Garfield Beach Resort, east of Tooele.  Here are the New Yorkers with their Salt Lake counterparts at the Great Salt Lake.  A month later, in October 1887, Andrew politely wrote a letter to Salt Lake's Jacob Alt, a saloon keeper from New York, who himself was a former New York City fireman.  He thanked Jacob for the hospitality he and the people of Utah had shown to the 104 veterans.  Oh, and he included a photo of himself in his firemen's gear.  How did I learn this?  From a digitized article in the Salt Lake Herald that was made available on the Utah state website that you can google, Utah digitized newspapers.  Yes, my New York fireman, whose pictures had apparently all been thrown away by disgusted descendants, had sent a picture to Utah!  It was found that the State Historical Society had no such photo, but I was then instructed to check out This is the Place Heritage Park.
Have you been up there?  That's where Brigham came into the valley, said this place looks pretty good, and now they feature a re-created 19th Century Salt Lake City.  Great place to take family and friends.  Well, at the VERY back end of this little village, standing all alone, like Norman Bates hotel on the hill, sits their recreation of Ottinger Hall… Salt Lake's firemen's hall… which, by the way, still exists downtown.
So, the day after learning State History didn't have what I was looking for, which was a day after discovering the digitized newspaper story, I went up to This Is the Place, only to learn they didn't have any old scrapbooks.  Just whatever was on the floors and walls.  And what a great display it is… old machines, parade banners, 19th century helmets, other equipment.  When I got to the second floor, there were photos on the wall of visiting fire companies from other states, including one from New York City.  Low and behold, it was the very group shot I had learned about from the New York City Fire Museum.  They had told me they had a photo of every fireman on the trip in this group shot, but no idea who any of them were.  So I was pleased to get a close look at an original right there.  After playing "whose that ancestor" for a minute or so, my eyes jumped to the bottom where I saw a long strip of card stock.  And on that card stock was a list of numbers.  And next to each number was a name.  I quickly looked back to the images of each man and spotted a small white number on each of them.  I found Andrew at the back of the line… the first time I'd ever seen the man!  From that tiny figure, I was able to make a lovely 5×7, suitable for framing which I have done.  I had found a picture of my New York ancestor hanging on a wall on a wind-swept hillside in Salt Lake City, where I lived for 30 years!
But that wasn't the end of it… an antique store in Maine was advertising on line that they were selling on consignment a similar group firemen photo from 1885 when they marched in the inaugural parade of President Grover Cleveland.  They kindly agreed to look for a face that matched the one I found in Salt Lake.  He was there!  So their brochure photographer sent me a lovely close up from this event.  It was from these pictures that I was able to identify Andrew on the watch at the home of his great grandson through the other-other woman.  So now we have three pictures!
Digitized newspapers are where it's at in research these days.  Here's what happened to Andrew in 1888.  (You understand I don't share a lot of this at church?)  He was elected president of the veteran firemen's group in Harlem, where he lived at the time.  His election was not a happy event in the life of his predecessor.  Here are some of the headlines of what happened the night of the firemen's ball… the day after his election.
BATTLE OF THE PRESIDENTS… A TOOTH AND NAIL FIGHT BETWEEN OFFICERS AT THE VETERAN FIREMEN'S BALL

VETERAN FIREMEN COME TO BLOWS

ABOUT AS LIVELY AS A FIRE… BURNS OF THE BIG SIX BITES HARD AT 50—HE PUNCHED THE NEW CHIEFS HEAD ON THE DANCING FLOOR—FOREMAN HART IN IT TOO

TROUBLE AT A FIREMEN'S BALL

A FIGHT AT A BALL—THE FESTIVITIES OF THE VETERAN FIREMEN MARRED BY UNSEEMLY ROW

HE CHEWED HIS THUMB—ROUGH AND TUMBLE PUGILISM WHICH BROKE UP THE FIREMEN'S BALL

AS IN THE DAYS OF THEIR YOUTH—VETERAN FIREMEN INDULGE IN AN OLD-TIME ROW AT THEIR ANNUAL BALL
I guess the key thing to learn from all this is what you can now find in digitized newspapers, and where they can lead you in your research is anybody's guess.
Here's a sweetheart from my wife's side, her second great grandfather.  Keep in mind, when we first starting looking down memory lane on her side her mother said we'd just find horse thieves.  VERY close!
Private advices from Putnam County indicate that Thomas Stout, the old farmer who swindled the Darnalls out of a lot of cattle, and ran off with his hired man's wife, compromised with the owners of the bovines, and will soon be out to enjoy the scorn of his family and friends.
Didn't the newspaper reporters have a special touch in those times?  Paul Rolly would be jealous!
Here's a sad one from 1786 on my 4th great grandfather—a Mayflower descendant, and revolutionary soldier.
On Tuesday last, Mr. Samuel Downs, an inhabitant of the parish of Green's Farms, was riding with a child of his on horseback, when accidentally the beast made a false step, and threw them both, which unfortunately put a period to the child's life.
Digitized papers are going way back now.
Newspapers aren't the only thing that's being digitized these days.  Here's a journal from Rhode Island in 1698.
Voted, Whereas there is a complaint exhibited to this Assembly by our Honored Governor, Samuel  Cranston, Esq'r, that Capt'n Thomas Townsend, late Sheriff, did, some time in the month of April last, by his connivance, or willful neglect, let one William Downs at large out of his Majesty's jail, and so has made his escape from the hands of justice, he being committed upon suspicion of piracy, and bond given to prosecute according to law, it is voted and enacted in this Assembly, that the said Thomas Townsend, late Sheriff, be secured and brought upon his trial, for the abovesaid act.
Yes, I have a pirate back there.  He was married to Elizabeth Gorham, great-granddaughter of John Howland.  I wouldn't have known about his Jack Sparrow ways without the digitization process.  Further documents tell us he asked the undersheriff if he could use the little pirates room.  The sheriff said yes.  There was no little pirates room!
Now keep in mind, you don't have to do as I've done and tell everybody about your philanderers, your pirates, your politicians.  But it's sure fun to know about them!  They can't all be "special."
These are the kinds of things that I have found intriguing on the hunt since 1981… digging up things that grandma would never tell you about, or maybe never knew herself.
By the way, how many of you have done the DNA thing yet?  A few?  Awesome!  This is making a big difference in breaking down walls.  This is my daughter Anna, the one who just had her baby, with her husband JR, and our granddaughter Hailey.  They're in Nebraska where JR is studying to become a doctor of chemistry.  Radio hosts need smart people like this to mix with their lines.  JR had a very challenging family history problem.  His 80 year old grandfather had been adopted at his birth in 1933.  In the 90s, grandpa got a call from a woman who identified herself as his birth mother's sister and informed him that his birth mother had just passed.  Family attended the funeral and learned that they looked just like us.  From this interaction, JR's family heard that the birth father of his grandpa had been a French sailor who informed the birth mother that he had a family overseas and left at the time she got pregnant.
JR decided to take a DNA test.  When the results came in, so did a match!  There was a man in Washington DC who was very closely related.  Oh… and that man was from Provo, Utah.  It became clear that the grandpa's father had come from the Washington man's father's generation.  There were four candidates from the family.  The man's father, the father's brother, the father's nephew, and the father's cousin.  Resemblance of that generation to grandpa was very strong.  The Washington man's cousins agreed to take the test, as did Grandpa.  In time, it was learned that Grandpa's father was the uncle of the man in DC.    He was not French!  Here is grandpa's father.  You cannot make up something like this!  The family is Palestinian and from Jerusalem, and dates back there thousands of years.  So my granddaughters, are 1/16th Palestinian!  What was it Forrest Gump's mother said about "Life is like a box of chocolates?"  I will tell you that the birth family could not be more welcoming to JR's family.  They held a reunion between the two clans last summer, and it was one good time, especially for grandpa, who said he had wondered every day of his life who he was!
These are the kinds of things we love talking about on Extreme Genes, Family History Radio.
You know we all come from the great and we all come from the common… the kings and the paupers, the honest in heart, and those who would tear out your heart.
But it's a great and worthy thing to honor those who have laid a groundwork for where we are as a nation and who we are today.  Of the millions of descendants who come down from the 47, many have led notable lives.  A few are even etched in the history books themselves.  I know that John Howland wasn't the only Pilgrim or Stranger who cheated death.  But had he not found that darned rope, we wouldn't have…  Alec Baldwin!  We wouldn't have had Henry Wadworth Longfellow!  We wouldn't have had George W. Bush.  "It's a good thing Dick Cheney wasn't on the Mayflower!  Could you imagine him with a blunderbuss?!"  We also wouldn't have had Bush Sr., or Franklin D. Roosevelt!  We wouldn't have had Humphrey Bogart  -sweetheart-!   Or Sarah Palin… who still can see Russia from her porch.
If the Mayflower had gone down, that fall of 1620, we also wouldn't have had Ulysses S. Grant, John Quincy Adams, Zachary Taylor, or James Garfield.  Or Marilyn Monroe, or Alan Shepard.  Which, of course, would mean—no golf balls would be on the moon.  No Orson Welles and War of the Worlds, no Clint Eastwood, PUNK!  Dick Van Dyke wouldn't have given us Mary Poppins.  Christopher Reeve wouldn't have flown to our rescue, George Eastman wouldn't have brought us Kodak, Noah Webster wouldn't have been here, so how would we have learned to spell?  And Vice President Dan Quayle wouldn't have been here to teach us how not to spell… POTATOE.  (With an E?  Without?)  Joseph Smith wouldn't have been around, so we likely wouldn't have lived around here, no matter what our faith, except  we wouldn't have been anywhere!  Okay, maybe somewhere, but not as the people we are.
I'm certainly honored to join you in this worthy society and cause to celebrate those noble Pilgrims and Strangers.  I hope you can look past my unmarried, thieving, pirating ancestors as I get to know you all… and I'll be sure to look past yours!  And remember, as far as everyone knows, we're a nice, normal family!
Thank you!